During 30-day trial period Dapfor components can be compiled without a license key. When the trial period expires, these components will raise license-related exceptions or it will no longer be possible to compile applications using Dapfor software components.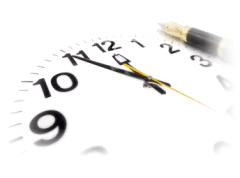 The trial period starts on first product installation. If a new software version is released during the trial period, it can be installed and used within the time frame of the original trial period. When the trial period expires, it is necessary to purchase a license for the application to keep working. License can be purchased at our website.
On license purchase user receives an e-mail with information about product activation. This e-mail also includes activation keys. License is installed only on developer's computer. License is not required for computers that will be running the compiled application. There is a utility that simplifies the installation process – Dapfor.LicenseInstaller.exe.
You can keep working with previously installed Dapfor software after installing a license.
Read more about Downloading and installation, License installation and Deployment
Back to Installation